Darkest Mercy
Melissa Marr
Harper, an imprint of HarperCollins Publishers, 2011
Finally we come to the end of the Wicked Lovely saga. With Faerie safely sealed off, the Winter, Summer and Dark Courts are left to duke it out with the queen of madness herself, Bananach. In the beginning Keenan is off in search of allies but he returns in time for War. Niall goes around the bend because of Irial's injury and cages Seth – literally – in a giant bird cage suspended from the ceiling. Leslie (Ink Exchange) makes a timely reappearance and the love triangle that is Keenan-Aislinn-Donia is finally resolved. Favorite characters are lost, never to return and more than one who dies returns to live another day. And, as if that isn't enough chaos for everyone to contend with, add in a death fey stalking the regents and their courts and you get a book that is exhilarating and very satisfying.
Main characters –
·         All of the original characters are back in this final book – Keenan, Niall, Irial, Aislinn, Seth, Donia, Bananach, Gabriel
Secondary characters –
·          Sorcha, Devlin and Leslie make only a brief appearance;
·         Evan, Donia's advisor
.          Tavish, Aislinn's advisor
New characters –
·         Innis, a water faery who agrees to an alliance with Keenan
·         Far Dorcha, a Death Fey, is in town to collect a specific faery
·         Ankou, who is Far Dorcha's sister,  collects the bodies of the dead 
**SPOILER ALERT**
So I read this book in one 4-hour marathon sitting. It was that good. I read it so quickly that I may have to go back and reread parts of it but the series concluded beautifully. Aislinn finally grew into her own as Summer Queen – especially after Keenan gave her the full force of Summer because she couldn't, or wouldn't, commit herself only to him. Instead he chose to become a solitary fey so he could be with Donia. With the full force of summer, Aislinn was the one who dealt the death blow to Bananach. I admit I teared up when Irial died but rejoiced when he was brought back to life. Oh, and when Keenan gave up his winter side for mortally wounded Donia (remember Keenan was born of both winter and summer) to survive, I felt a pang of sorrow. Far Dorcha allowed him to live as well, but only as a mortal. And true to his former summer nature, Keenan wasn't worried about being a mortal with a finite life; he loved Donia and if all he had was a short time he was going to make the best of it. (I will hold the Epilogue twist back and so I don't spoil an even better surprise!)
All in all, this was an excellent series of books, one I am sure to read again. The characters were well formed, beautifully written and incredibly frustrating at times. I do love a book where I either love or hate a character! It adds so much to the whole experience.
Rating: 5 paws for the book and 5 paws for the whole series because of the emotional rollercoaster ride I have been on for the last couple of weeks. Outstanding!!
Reviewer: Laura
In case you missed them, here is the whole series: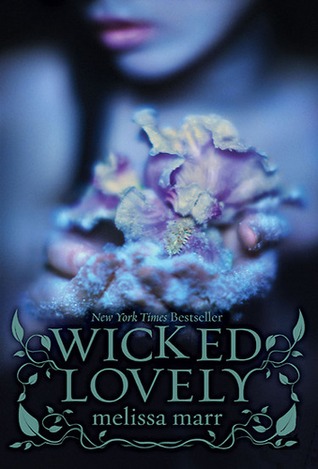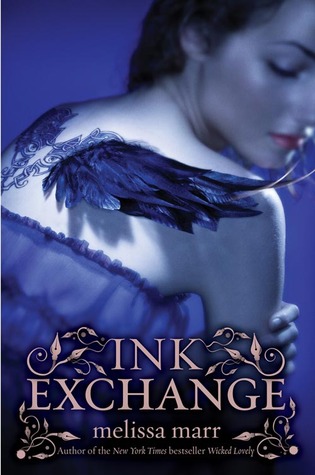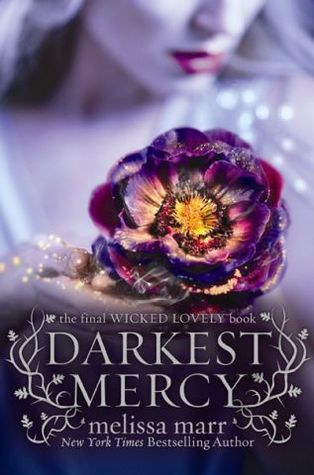 I'm reading this now – so expect a review soon!
  This is the book I read that got me interested in the Wicked Lovely series! I'll have to read it again now that I understand the world of Faery.
  Melissa Marr